While I'm always trying to improve my writing on my own time, it's very educational to work with large-scale companies, especially when it comes to keeping up with SEO best practices.
My larger clients often pay ranking specialists thousands of dollars to lay out very specific requirements for the content I create for them, which means I've picked up plenty of writing tips through my work. Just reading the briefs they send helps keep me informed about the emerging trends and practices related to everything from ranking and readability to reader engagement.
The techniques I'm told to use range from fundamental to potentially superstitious, but there are some basic tips that I find are consistent across every major company I work with. So, whether you're a digital marketer, blog owner, or another writer trying to create great content, I bet some of these tips can help you, too!
1. Include Lots of Links and Resources
I recognize the importance of incorporating both internal and external links as a basic requirement now, yet I still work with many individuals and small businesses who don't see things the same way.
I get it, it seems counter-intuitive to include links to other sites when you work so hard to keep readers on yours. However, the correlation between content with quality links and content that ranks nicely is well-established. I think Moz (a mega SEO authority) does a great job explaining it.
Beyond crediting the sources you referenced when writing the piece, which is a definite must-do, you should also look to include links to helpful resources that can offer additional value to your readers. 
Whenever possible, include additional information in a visual way, like by linking a screenshot of the website you're discussing instead of just a text anchor:
Above is a screenshot of Canva.com, which is a free tool that you can use to create your own visual elements for an article. I use it to showcase supplementary information and statistics in a more interesting manner, but I'll talk more about the importance of visuals in a minute.
2. Quote an Expert
I have one client who requires me to consult at least one expert for every single article I write for them. This client runs a subscription-based platform that shares weekly posts for pet owners, so the experts I have to consult are always changing. One week it's a typical veterinarian and the next it's a highly specialized canine behaviorist who trains police dogs.
Finding the right sources to interview can be tough, but it has actually become one of my favorite research activities. Plus, discovering platforms like Help A Reporter Out has proven priceless because I'm finding that the need to quote niche experts is becoming more and more common across larger brands.
3. Avoid Stock Photos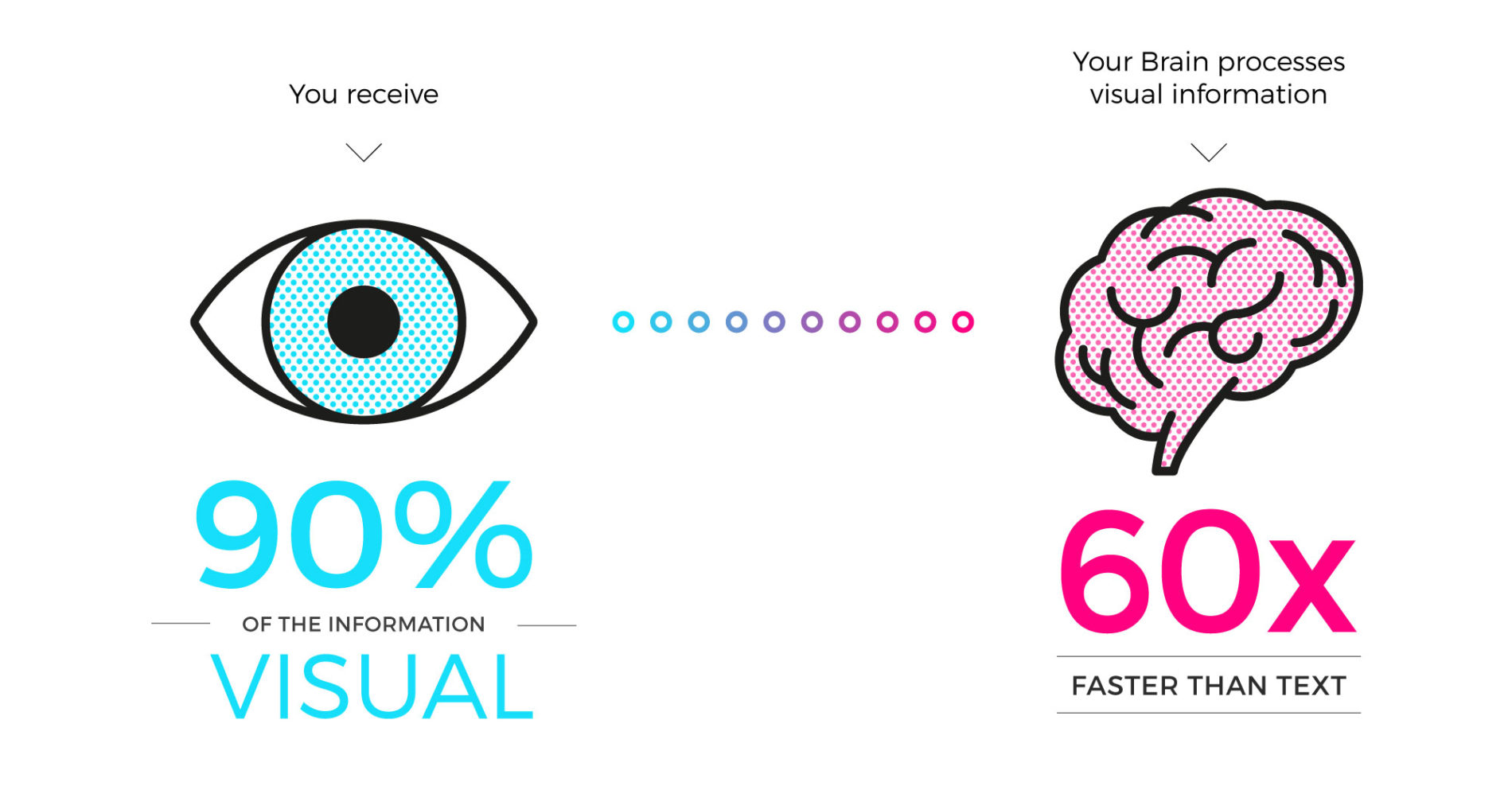 I've never liked the look of stock photos within an article. In my opinion, they have a way of making a website look generic, which is the enemy of authenticity (and authenticity is what every brand is striving for these days). Of course, an article without any graphics is going to be boring and quickly lose a reader's interest. 
So, what's the alternative? It takes some creativity, but I always manage to locate images that fit the narrative. If I'm reviewing a platform or app, I'll locate or produce screenshots of the interface to help showcase the features I'm writing about. 
If I happen to be writing one of the pet articles I mentioned before, I might opt for a royalty-free image as long as it doesn't appear overly-posed. Before I resort to that, though, I always ask the expert I'm quoting for the piece. They often have photos of themselves working with animals. These pictures are always genuine, interesting, and further establish the expert as an authority on the subject matter.
4. Write Conversationally
Larger brands almost always request that I write conversationally, similar to the style I'm using in this article. Obviously, they don't want any typos and they still care about paragraph structure. But, they don't care about the length of a sentence as long as it flows well. They also don't mind if I start a sentence with "but" or end a sentence with a preposition.
With an understanding that brands are trying very hard to seem human and relatable, writing in a conversational manner makes total sense.
However, I find that smaller companies and individuals (who often have to take SEO into their own hands) over-emphasize the "grades" given by Hemingway, Grammarly, and similar free tools. They don't have huge marketing budgets, so I understand they need to utilize best practices to get their content ranking organically. 
With that said, some clients lose sight of their actual readers in an attempt to be "perfect" for search engine algorithms–and that leads to poor results all around. 
If you are trying to find the balance between good SEO practices and an article that's enjoyable for your site visitors to read, I have some advice. For instance, when a tool marks a sentence as "too wordy" or "difficult to read," examine it yourself. Sometimes it is necessary to break up a long sentence or maybe you can find a way to convey the same point in a more punctual form. 
Top brands always aim to avoid fluff and filler, so there's no shame in shortening a sentence as long as you're not just doing it for perceived SEO benefits. If you're interested, you'll find additional writing tips here.